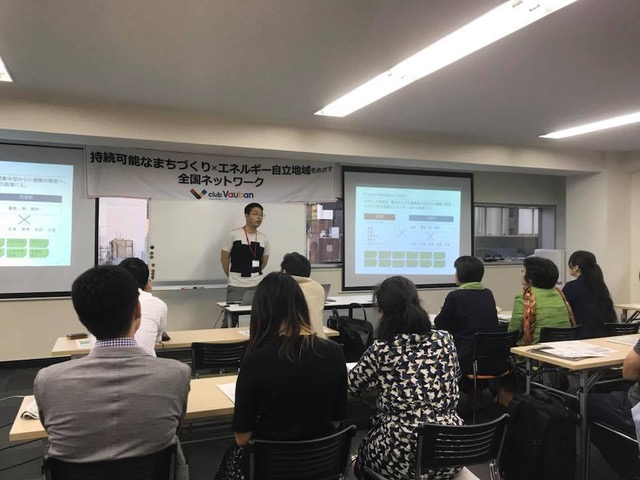 I realized the difference between Japan and Germany in terms of renewable energy, the long-term energy goal and the attitude towards digitalization.
There was an event organized by Club Vauban called "Renewable energies in Japan and Germany and how to utilize the data". At the event, I talked about the Energy Chart, Japan's energy policy, large-scale solar issues etc. The whole talk was entitled "Light and Darkness of Japanese Reneable Energy Understanding in Practice". In addition, although I have not been able to update the electricity chart yet, I also introduced the electriity supply and demand situation due to the influence of heavy snow in Tokyo in January 2018. We will post the information on the blog later and update the graph of electricity supply and demand from January to March 2018.
Meanwhile, consultant Mr. Kensuke Mishimura who lives in Germany mentioned that VPP(Virtual Power Plant) and other energy systems markets. His point was that further reform might occur in energy industry in the future. His talk was entitled "Industry 4.0 of Energy using data , utility 4,0 and how to make use of renewable energy". The most interesting report from Germany was that the idea saying that battery will play central roll in the primary control reserve market in the near future and secondary control reserve will be carried out by biomass and demand-side management. Also from the conclusion of the report, existing power and new company might have to leave if they do not challenge themselves.
In fact, Mr. Nishimura and I went to the same graduate school in Germany in 2010. I'm grateful that there is this special opportunity to make a speech with him. It is special for me to talk to him after we both build up our experiences.